Do you want to have a butt that makes people look twice … or  thrice?  An attractive butt is one of the most important parts of the body, especially for women which makes them more alluring. A normal butt is part of our usual physique.  But what about one which attracts everyone at first sight?  Having a plump, as well as a shapely butt will help you look attractive and will attract people's attention.  A slim shapeless one does not.   So, you have to look for the right ways to give it a perfect boost.
But what is a butt? The butt or buttocks is a combination of muscles at the bottom of the human figure that can be reshaped and firmed according to one's inclination.  The buttocks are made up of three different muscles called the glutes.  If you spend most of your time sitting on these muscles, you will find that it begins to lose its shape, especially if your buttocks is relatively large.  What are the reasons for this? There are many factors that affect the shape of the buttocks.  These include genetics, medications, nutrition and eating habits, life style, exercise and modern treatments.   You may also get your ideal buttocks by wearing the perfect pants, as well as by controlling your weight.

Can I get the most attractive buttocks?
Yes, you can! There are several ways to shape your buttocks to its desired form, as described below.
Method 1 of 2 :Workout Style
1. Change your walking Style :
How you walk or carry yourself can shape the different parts of the body. When walking, try to throw your shoulders back while at the same time arching the lower back side. This will make the butt stand out prominently.  Your torso will look slimmer and your breasts bigger and more attractive.  To change your walking style, you can imitate the way ramp models walk. Make believe that there's a single straight line running along the floor.  It starts from your belly, at the point between your two feet.  Your first step should be on the point where the line starts in front of your belly.  Put the second foot down on line exactly in front of first foot. Try to walk like this and then clench your glutes.
2. By building up your buttocks muscles:
 It is possible to make your buttocks rounder and bigger by strengthening your muscles. Try to follow the  exercises below at least three times for immediate results:
Bridging the buttocks: Lie prone face down with your knees and your arms supporting your body.  Lift your buttocks towards the ceiling and then lower it.
By squatting: The most basic butt-expanding exercise is the full squat.  Stand erect with your feet and arms extended in front of you.  Bend the knees at a 90 degree angle, keeping your back straight, then rise again. Do three sets.  Repeat this twenty times.
Lunging:  Stand erect with your legs apart.  Keeping the left leg straight, bend the right leg forward to lunge.   Return to your starting position and lunge with the left leg, keeping the right straight.  Alternate the legs three times.  Do this twenty times.
Rear kicking:  Stand on one and kick the free leg backward until it hits the butt.
3. Tightening the abdominal muscles:
By taking care of your abs muscles, you can develop your belly and buttocks. Keep doing exercises at least three times a week for best results and a smaller belly compared to your buttocks.
Leg raise:  Lie flat on your back with your legs together.  Fold your legs and raise them, keeping the toes pointed.   Straighten the legs, with the toes pointed toward the ceiling. Then slowly lower your legs down to an inch off the ground.
Crunches with a twist:  Lie with your back on the surface.  Fold your knees with the soles of your feet flat on the surface.  Put your hands behind the head, keeping your elbows bent. Try to lift one shoulder off the floor along with a twist to the opposite direction. When you lift the   left shoulder, twist the body toward the right.
4. Participating in sports that help  build leg and buttock muscles:

Here are some examples of activities that can change your body shape:
Running
Cycling
Swimming
Gymnastics
Skiing
Field Hockey
5. By adjusting your weight: 

Whether you wish to gain weight or slim down so as to acquire bigger buttocks, everything is determined by your natural physical stature that can be controlled through genetics. How does one gain excess weight, i.e. where do most of the fat go?
Fat goes to the rear end area.  It is better to work on gaining weight gradually, starting with minimum and going on to bigger weight gains.  If the fat goes to your arms or rear first, losing a little weight will make you look slimmer and your buttocks fuller.  Someone with a big belly should try to lose weight.
Method 2 of 2: Changing the Shape of Clothes
1. Selecting pants:
 Jeans can greatly enhance your buttocks, making it look round and perky. Be sure to make the right decisions when you buy your jeans.
2. Cinching up the waist: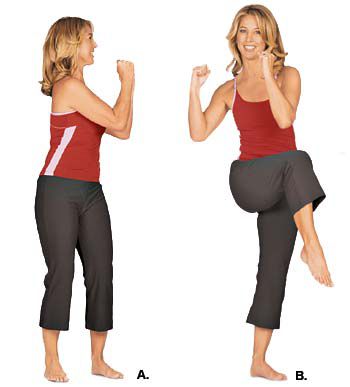 Emphasizing a small waist will make your buttocks look bigger proportionately.  However if your tummy is not as small as you wish, you can follow these pointers:
Wear a belt around your waist. Then get a medium-size or a much wider belt and wrap it around the tiniest portion of your waist.  Put this over whatever you're wearing.  For emphasis, try to use a dark-colored belt over a colored top.
You can also consider using a girdle when you have some extra fat around your waist more than you would like. On the other hand, it can also push the excess from your back down to your buttocks.  Girdles can be found in many stores.
You should try to avoid wearing horizontal stripes around your stomach.  Bright fabrics as well as colors, can emphasize one's back and make it look even bigger.   You should stick to dark and solid colors for your tops. It will make your buttocks look fuller and more captivating!
3. Wearing high heels: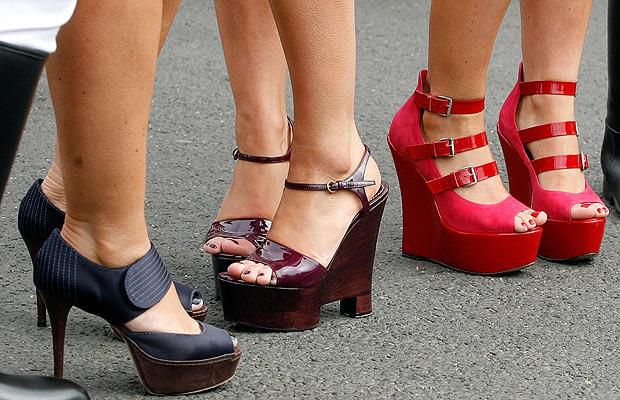 Heels can change the organic curve of your butt, causing both your hips and your breasts to stick out more.  If you're not sure whether it works, stand in front of a mirror on tiptoes. Take a few steps and you will notice that your steps and your behind are exaggerated.  Your hip and legs will appear more firm and your stomach will look an inch longer.
4. By following modern treatments:

However, if the above practices do not give you the expected result, there is a great program that you might check- "The Bigger Better Butt Program"
Don't know anything about "The Bigger Better Butt Program?"
Let's start to learn about – The Bigger Better Butt Program
"The Bigger Better Butt program" is proven and guaranteed to give you a bigger, spicier, and rounder buttock.  If you follow the instructions as described by the program and do not get results, you will get your money back without any questions. Let's describe the instructions:
One simple secret that may give you guaranteed results – it is  Faster
You have to spend only 15-20 minutes and 4 days a week for about two months – Home or Gym.
Only 4 movements to learn.
You will add as much as 2.5 inch to your buttocks.
'60 Days Money Back Guarantee' – No Questions asked with our 60-day money back guarantee if it fails to give you expected results.
No time-wasting workouts ( Program workouts are only 20 minutes or less )
No extra dance routines
No extra activities, just follow the prescribed diet
Why You Should Use Our "Bigger Better Butt program"?
There are various ways to make your buttocks appear bigger with surgery, padded underwear, injections, creams, pills etc. that you may try. Not only 'celebrities' but also every class of people have tried these solutions with no satisfactory results. We have done some research on them. And now we invite you to participate in our 60 Days Money Back Guarantee program. Our "Bigger Better Butt program" is not an ordinary program. If you compare it with any other program, you can see the difference and I am sure that you will choose our program. On the other hand, if you choose the conventional programs, you have to face various problems, because the other programs are-
Expensive

: The butt enhancement surgeries can cost anywhere from 5,000 USD-15,000 USD. Padded underwear is upwards of 50 USD-200USD.

Dangerous

: There are various examples of surgeries and injections gone wrong.  Do a web search and you will see how many.

Look Fake

: If you get surgery or padded clothing, it looks fake, whether with your clothes on or off.

Dangerous and a Waste of Money

: If you want to use creams and pills, you're very gullible and you should avoid dangerous substances.

Training Is Expensive And Do Not Provide Expected Results

: They charge you $200+/hour per session. Most of them are much less than this. Trainers won't push you because they want you to keep coming back so that you have to pay for more sessions. Why would they help you achieve your goals quickly? They don't want you to reach your goal. Furthermore, some trainers are not fully-qualified. Some only have the basic knowledge.
If you truly want a bigger, spicier, rounder and tighter butt, this program is best suited for you and is more useful than any other program out there. Try to follow the instructions and be the owner of a bigger butt!
The Bigger Better Butt Testimonial
Conclusion:
If you are still hesitating on whether Bigger Better Butt Program is right for you, do the equation to see and appreciate its value. Try to see how this program stacks up against ordinary alternatives.  Remember, with our 60 days money back guarantee you obviously can't go wrong. So, what are you waiting for?  Join the others who have purchased the program.  Try to learn the secret and you may get the butt you've always wanted. We get testimonials like these daily. It is working with 100% certainty. Stop searching for the best program and get the butt you've always dreamed of.